Dual Controls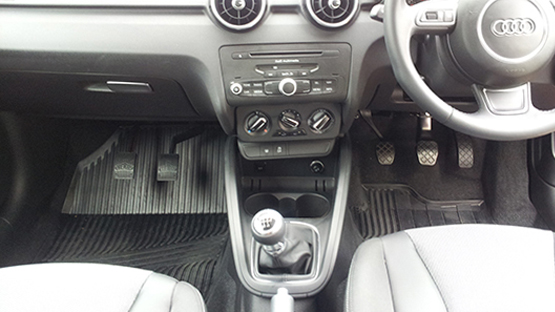 What are dual controls?
Dual controls are a set of pedals on the passenger's side of the car, in addition to the regular pedals on the driver's side. Dual controls allow the passenger, normally a driving instructor, to stop the car using the extra pedals.
If it's a manual dual control car, there will be two pedals on the passenger's side: brake and clutch. If it's an automatic dual control car, there will only be a brake pedal.
The Benefits of dual controls
Sometimes learners make mistakes or other road users get impatient and do something that could have serious consequences for everyone involved. When this happens, instructors need to be able to take control of the situation,
Dual control cars enable instructors to do exactly that. In a worst-case scenario, an instructor can use the dual controls to stop the car and prevent anything more serious from happening. It's a great safety net for learner drivers and minimises the risk of an accident during lessons. They also make the student feel much more comfortable knowing the instructor can take over if necessary.






How long does it take to fit dual controls?




We know the importance of time for a driving instructor, time of the road is money lost, therefore we endeavour to have the dual controls fitted at a time that is most convenient to you. We arrange for the Vehicle to be left in with us first thing and can normally guarantee a same day finish, meaning the Vehicle is only of the road for the day of fitting.


Also available are universal dual controls. An engineer's report is available for all work carried out. If you would like a competitive quotation for the installation of dual controls, please speak to a member of staff at McElmeel Mobility Services Ltd who will be pleased to assist you.

for further information please contact one of our Adaptation Specialists by phone on

(028) 3752 5333

or email info@mobility-services.com

Contact McElmeel Mobility
(028) 3752 5333

McElmeel Mobility Group
15 Ballyscandal Road
Armagh
Northern Ireland
BT61 8BL
View 11 Used vehicles